L-Originale® Aceto Balsamico Tradizionale di Modena Extra Vecchio DOP "Black Gold"
AGEING: At least 25 years
INGREDIENTS: Cooked grape must.
TMC: Product's life: 10 years. Expired date as indicate on the product label
STORAGE: Store and keep at room temperature
OGM: Free from OGM material in accordance with Regulation CE 1829/2003 e 1830/2003 e s.m.i.
ALLERGENS: The product contains Sulphites in accordance with European Directive 2003/89/EC e 2006/142
ORIGIN: Modena - Italy
QUANTITY: 100 ml
APPARENCE: Liquid, shiny, nicely thick.
COLOR: Shiny intense brown with gold and red reflections.
SMELL: Sweet-and-sour well balanced, intense and dedicate with fruit and woody hints
TASTE: Sweet-and-sour pleasantly balanced, fruity typical of cooked must, delicate and persistent.
CERTIFICATION: P.D.O. , Consortium Traditional Balsamic Vinegar of Modena
For further informations about the product, please check the data sheet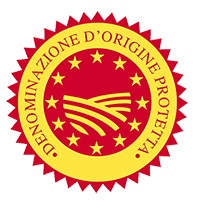 | | |
| --- | --- |
| Certification | P.D.O |
| Ingredients | 100% Cooked must |
| Aging | 25 y.o. |
| Production Regulations | yes |
| Refinement and Aging | Performed in small barrels of different sizes and different woods |
| Total Market Production 2019 | 100,000 bottles equal to 10,000 l. |
| Container | The only one allowed and used is the exclusive and identifying bottle designed by Giugiaro of 100 ml. |
| Note | Niche handcrafted product |
| Product's life | 10 years |