L-Originale® Aceto Balsamico di Modena IGP "L-ORO"
AGEING: Minimum 5 years
INGREDIENTS: Cooked musts of Trebbiano and Lambrusco grape of Modena, wine vinegar
TMC: Product's life: 10 years. Expired date as indicate on the product label
STORAGE: Store and keep at room temperature
OGM: Free from OGM material in accordance with Regulation CE 1829/2003 e 1830/2003 e s.m.i.
ALLERGENS: The product contains Sulphites in accordance with European Directive 2003/89/EC e 2006/142
ORIGIN: Modena - Italia, 100% Italian Agriculture
QUANTITY: 250 ml
PROCCES: The Balsamic Vinegar of Modena PGI is made of cooked and concentrated Must of Trebbiano and Lambrusco grapes, and wine vinegar acetified and aged in wooden barrels for over 5 years. Before bottling, the product is analyzed to check the riquired specificaton.
ASPECT: Liquid, shiny, nicely thick, pleasantly creamy.
COLOR: Shiny Intese brown,
SMELL: Sweet-and-sour, balanced, typical acidic, persistent whit fruit and woody hints
TASTE: Sweet-and-sour, quite balanced, typical fruity and acidic, persistent delicate
CERTIFICATION: P.G.I.
For further informations about the product, please check the data sheet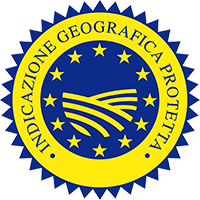 | | |
| --- | --- |
| Certification | P.G.I |
| Ingredients | Cooked must, wine vinegar |
| Aging | 5 anni |
| Production Regulations | Yes |
| Refinement and Aging | Performed in large oak barrels |
| Total Market Production 2019 | 100.000.000 l. |
| Container | Glass bottles of various sizes: 25oml, 500ml, 750ml, 1l, 2l, the use of 2, 3, 5 l food-grade plastic cans are also allowed. |
| Note | Industrial product suitable for large distribution |
| Product's life | 10 years |